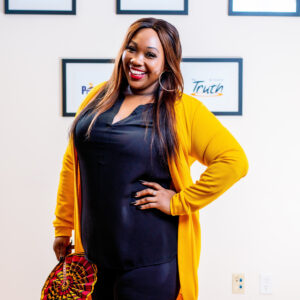 Show Times
Timezone
:
EDT
[UTC-4]
Mon:
Tue:
Wed:
Thu:
Fri:
About the Show
Jump to:
Brittany Wescott is a true musician and performer at heart. City born and country raised, she has
experienced plenty of music in her lifetime and realizes that music is indeed a universal language. As a
graduate of Douglas Anderson School of the Arts, live band member and lead vocalist, an American Idol golden
ticket recipient and Sunday's Best auditionee, Brittany believes her purpose lies within the music
industry and she is determined to spread love through music.
Brittany's love for music and love for God clarified her call to radio. They say if you want to make God laugh, tell him your plans, his thoughts are not ours nor are his ways. She laughs at how she says radio snuck into her life's plans but has been one of her biggest blessings and a part of her she never knew existed. At 36 years of age and 7 years in radio, Ms. Wescott is committed to the airwaves and sharing her love for God and for people. Brittany stands firm on 1 John 4:7-21, God is love! In order to share God, spread LOVE!